Care and maintenance, Warning, Caution – Sony Cyber-Shot Station CSS-PHB Manuel d'utilisation
Page 12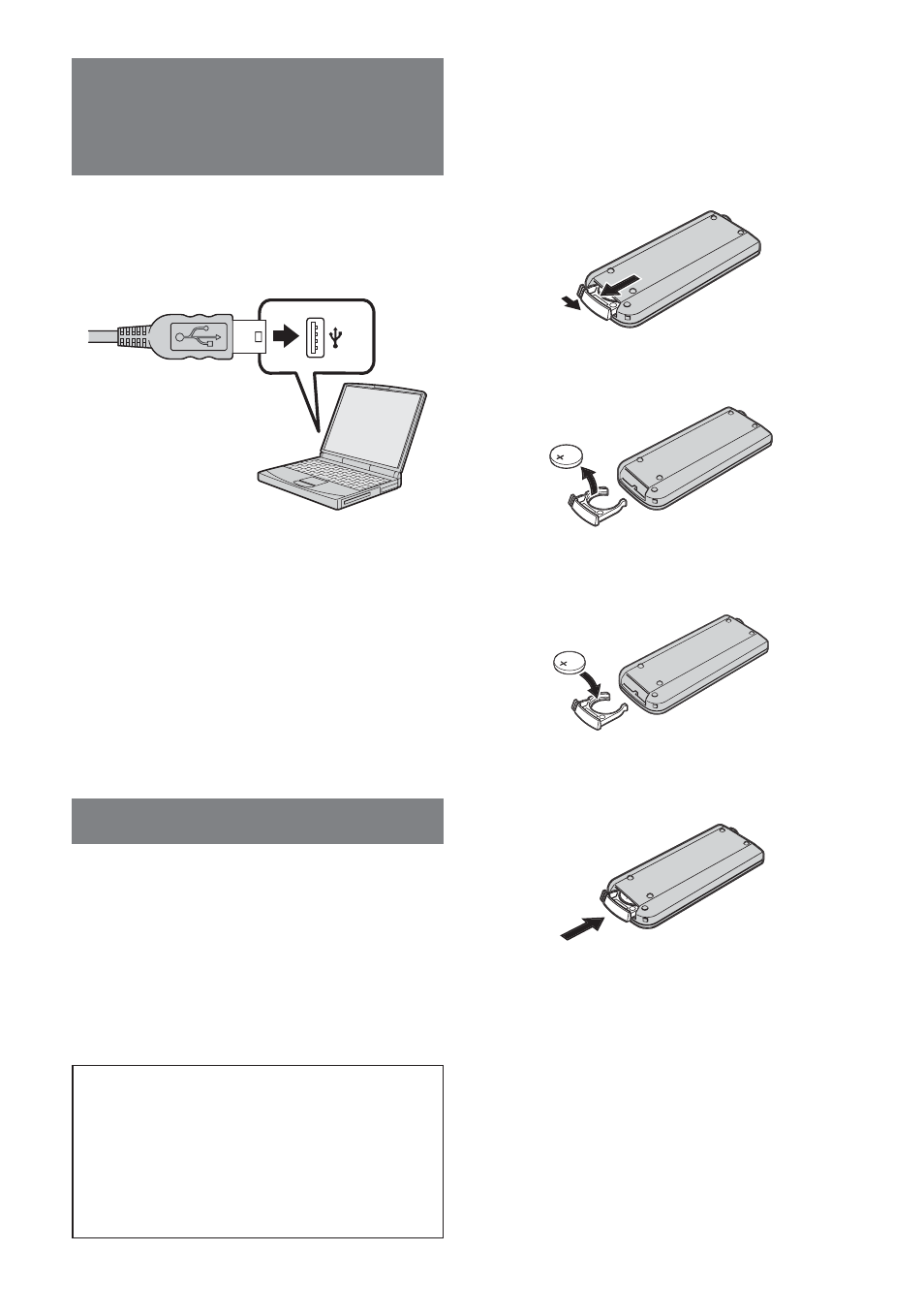 12-GB
Connecting the camera
to your computer via
the Cyber-shot Station
1
Connect the Cyber-shot Station to your
computer by the USB cable supplied
with the Cyber-shot Station.
2
Turn on the camera.
The USB connection between the camera
and your computer will be established.
Then you can transfer images to your
computer. For further details, see the
operating instructions supplied with the
camera.
When the Cyber-shot Station is
communicating with your computer using
the USB cable, do not remove the camera
from the Cyber-shot Station. Removing the
camera may damage the images.
4
Care and maintenance
Clean the Cyber-shot Station with a soft cloth
slightly moistened with water, and wipe the
surface with a dry cloth. Do not use any type
of solvent such as thinner, alcohol or benzine
as this may damage the surface.
WARNING
Battery may explode if mistreated. Do not
recharge, disassemble or dispose of in fire.
CAUTION
Danger of explosion if battery is incorrectly
replaced.
Replace only with the same or equivalent
type recommended by the manufacturer.
Discard used batteries according to the
manufacturer's instructions.
Replacing the button type lithium
battery
*
Do not use any batteries other than
CR2025.
1
Pull out the battery holder while
pushing the tab on the holder.
2
Take out the button type lithium battery
from the holder.
3
Put a new battery into the holder with
its + side facing upward.
4
Insert the holder into the remote control
until it clicks.
Ce manuel est liée aux produits suivants: